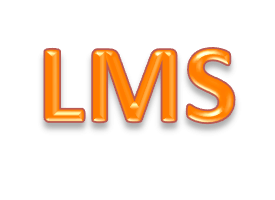 Everyone hates their LMS right? Well you don't have to! There are many ways you can make your LMS more effective and powerful. Here are a few ideas you can implement in just about any LMS.
1. Dashboards
Dashboards are an intuitive way of giving users an overview of the most important information from the LMS interface. Learners can do things like view their progress, stay on top of assignments, or update their profile, making the LMS easier to navigate and manage.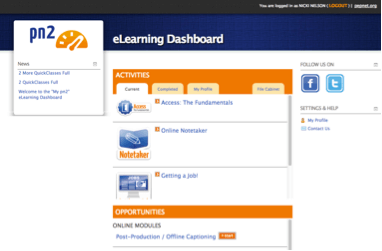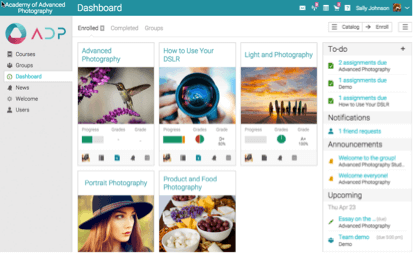 2. Custom Reports
Making the reports your LMS provides simple for users and administrators to interpret is essential for efficient LMS management. While most LMS systems allow you to create thousands of report variations, your stakeholders want access to their key data without a lot of extra clicks. Make it easy for them with customized, pre-built reports.
For a project we completed for the National Institutes of Health using the Moodle LMS, we created a series of custom reports showing administrators exactly the data they needed to evaluate the training program's success.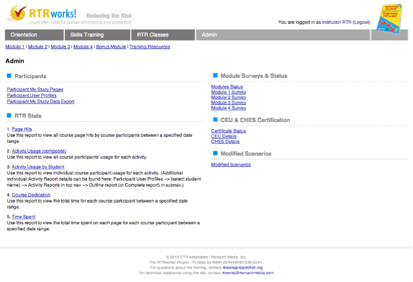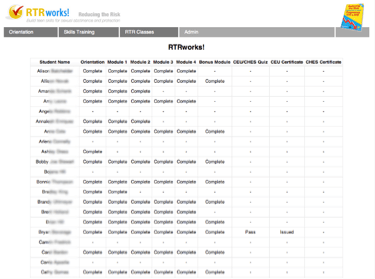 3. Open Badging and Certificates
Open Badging is a new online standard for recognizing and verifying learning, It's similar to a certificate of completion, except that it's a bit more digital and can have machine-readable data embedded, including the capability to be verified.
This allows learners to showcase their newly acquired skills by displaying their badges on digital resumes and Web-based profiles.
To seamlessly integrate achievement recognition in Moodle, you can create Open Badging or Certificates in your LMS using the Moodle block called "Credly" and the Open Credit API. Check out the Open Credit Developers' Portal (https://developers.credly.com) to learn more about some of the featured apps and how to integrate badges into your LMS.
4. Discussion Forums
Most LMS have a forum or discussion board tool. This versatile tool can be used to continue conversations started during course sessions, allow for equal input in the decision-making process in a project-based class, as a debate center, homework club, and more.
In addition to writing and discussion, a forum supports multimedia, such as links, images, movies, and publications to help illustrate ideas or further expand on concepts. The best thing about online discussion forums is that all students can be active at the same time, discussing the topic instead of raising their hands and waiting to be called on. This is helpful for students that may be too shy to speak up in class or who need more time to formulate their responses.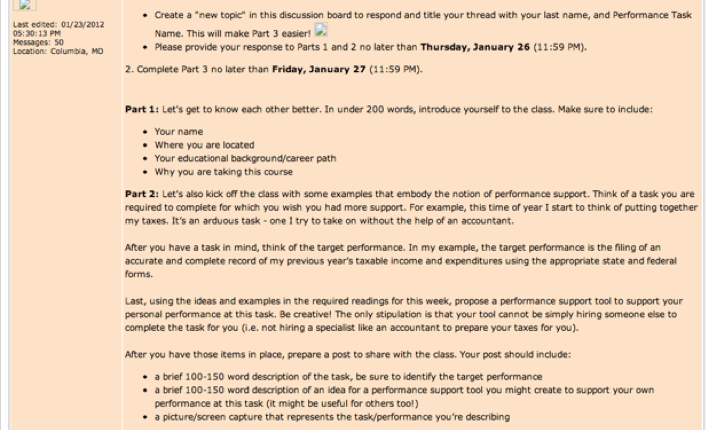 5. Cloud-based LMSs
We've all been hearing about the benefits of the "Cloud" in recent years. Did you know that using a cloud-based LMS also has benefits?
Some of the cost benefits include no software to purchase or time needed to install the software, and the ability to predict the cost based on the features you select.
Placing your LMS in the cloud also offers improved accessibility because users can log in from anywhere. Cloud-based solutions also offer enhanced data security when compared to common communication tools like social media sites.
Without the need for local hardware and software, you can have faster deployment and add capacity to scale up or down when needed. Cloud-based LMS are also easier to maintain because your service provider will take care of maintenance and upgrades.
For example, we've been hosting and customizing a cloud-based LMS for the San Francisco Department of Public Health (SFDPH) for more than a year. This frees SFDPH to focus on their courses and learners instead of administering an LMS.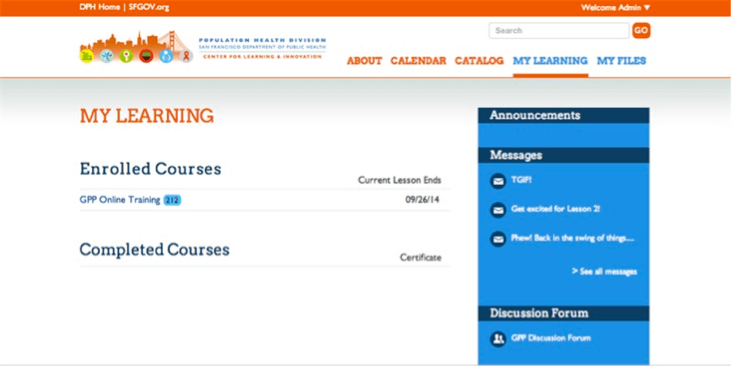 6. Apps and Plugins
The market for LMS plugins and enhancements continues to offer new innovations. A couple of plugins that we've applied recently include:
Cerego. Cerego is a system that helps people learn faster and remember new information longer by quizzing the learner and tracking her pace, speed of response, and accuracy. Cerego tracks and predicts the learner's performance on all items studied. This adaptive learning app can be added to your LMS to help students perform better.
Mahara. Mahara is an open source ePortfolio and social networking Web application that provides learners with tools to create and maintain a digital portfolio of their learning. Its social networking features allow users to interact with each other. With this collaborative tool learners can create journals, upload files, embed social media resources from the Web, and collaborate with other users in groups.
We've used Mahara so learners can keep records of their learning achievements for potential employers.


7. Interoperability
Using resources from third-party developers can be a great way to add interesting and engaging content to your LMS. But how do you know what tools to use and if they will work with your platform? LTI or Learning Tools Interoperability is now integrated into the most recent version of every major LMS and provides a standard way for third-party tools that are LTI-compliant to connect easily without much tinkering. You can find a list of LTI compliant apps here: https://www.eduappcenter.com/
Also, Common Cartridge is a standard protocol for packaging course content, such as external discussion boards and quizzes, so it can be imported or exported quickly and easily between learning management systems.
These seven tips show that there are many ways to improve your LMS that don't cost a lot of money. Let us know if you would like more information on any of these options, or if you would like us to review your LMS at no charge so we can provide you with our recommendations.