By Christopher E. Bush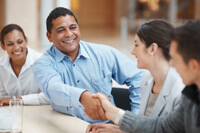 For the past three decades, a growing body of evidence has pointed to the value of soft skills. Research shows that individuals with good interpersonal and self-management abilities have better career success and contribute far more to their organizations than people with only excellent technical skills.
Despite this, many businesses continue to under-invest in soft skills training. There's a common misconception that capabilities like interpersonal communications, leadership, or coping with change are innate and can't be taught or learned. There's also a tendency in many organizations to avoid what's hard to measure. It's easier to see an immediate, tangible result from training someone to use a new software program or master a new technical skill than it is to track the benefits of teaching someone to be a better leader.
Luckily, these perceptions are changing. Research shows that soft skills can indeed be effectively learned, and studies have identified a number of best practices for teaching them. Many of these methods translate very well in an eLearning context. By making soft skills a priority, organizations can drive success, growth, and greater return on their training investment.
A Key Contributor to Success
Beginning in the early 1980s, management consultants and scholars began challenging the notion that people with high IQs are most likely to have business and career success. Instead, they found that individuals who use what the management journal The McKinsey Quarterly called "the soft S's of style, skills, staff, and shared goals" (Watson, 1983) generally outperform those who rely only on technical knowledge, organizational structures, and systems.
Ongoing research and popular books like Daniel Goleman's Emotional Intelligence and Daniel Pink's A Whole New Mind have built on and expanded this notion. They've argued that for organizations to thrive in today's global, information-based economy, their employees must master the skills needed to connect to and influence others, maintain relationships, and manage and control themselves.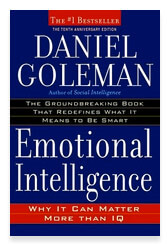 The scholarly research is also borne out by people's practical, on-the-job experience. Surveys across diverse, highly technical professions, from health care to information services to management, all show that employees rank soft skills like interpersonal communications as among the most important for success in their workplaces.
Making a Substantial Investment
Despite the research and recognition that good soft skills have received, formal education has been slow to respond. For most of the past decade, business executives have been sounding the alarm about how unprepared university graduates are for the workforce, despite solid educations. Engineers, nurses, and MBAs frequently come out of school with excellent technical and quantitative skills, for example, but an underdeveloped ability to build teams, negotiate with colleagues, or lead projects.
Because they're seldom taught as part of K-12 or college education, by default most people learn soft skills on the job, either through formal training or informal means, such as mentoring or observation. As evidence of the value of soft skills is becoming more widely recognized, corporations, government agencies, and nonprofits have invested increasingly in these courses and resources.
According to the American Society of Training and Development's (ASTD) State of the Industry 2011 report (Green & McGill, 2011), U.S. employers spent $171.5 billion on employee learning and development in 2010. More than 27.6% of the learning content they provided went to teaching soft skills, including interpersonal (7.49%), customer service (7.35%), and management and supervisory skills (12.83%). Analyst firms, such as Bersin & Associates, that follow corporate training and development trends have found similar results showing that organizations tend to spend at least 20-25% of their training budgets on soft skills initiatives.
Given both the tremendous importance of soft skills training to workplace success and the substantial investment that training and development departments are already making, surprisingly few organizations approach these trainings in a systematic way. A comprehensive, ongoing soft skills training curriculum that's goal-focused, uses correct pedagogical approaches, and incorporates long-term outcomes tracking is very rare. Most organizations simply take a "if you build it, the learner will come" approach, offering a catalog of various classroom-based or online courses as part of their overall training offerings.
Taking a Better Approach
Luckily, academic researchers and leading-edge learning organizations are pointing the way to more effective soft skills training approaches. According to the Chartered Institute of Personnel and Development (CIPD), soft skills are best taught by providing five key elements:
Exposure
Practice
Feedback
Reflection
Personal experience (Sadler-Smith, 2010)
In an eLearning context, this can mean: developing video- or animation-based scenarios to demonstrate the skills or behaviors; incorporating interactive elements that allow learners to practice; or offering social media tools learners can use to share feedback, reflections, and personal experiences.
But from an organizational perspective, this is often not enough. Companies and government agencies spend billions on soft skills training and must be able to track the effectiveness. But because the benefits of mastering a soft skill may often be intangible or qualitative, organizations struggle to find metrics and quantify value—particularly in monetary terms.
The key is to take a methodological approach to soft skills training and from the start do two things:
Specify the desired outcomes for the learners, both tangible and intangible
Decide what metrics for those outcomes you'll use and what level of precision you'll want to (or be able to) track
For example, if you plan to have all of your customer call center service representatives take an online course to learn conflict resolution skills, your desired outcome may be very specific: fewer calls will need to be escalated to a supervisor. Here the metrics are easy to track and can easily have a real dollar value attached.
Not all soft skills trainings, however, can be tracked quite so concretely. For example, providing new managers with leadership training may add real value to your organization in the form of happier, more productive teams and employees, but it's difficult to determine the precise monetary value of this outcome. For these less assessable outcomes, you can still establish guidelines to help you demonstrate value. These can include:
Identifying indicators, such as fewer employee sick days, that suggest team members' motivation levels have improved
Collecting feedback in the form of peer reviews, self-evaluations, or attitude measures that can demonstrate positive results from the training
Establishing a baseline for an employee's skill level and then tracking over time how that person grows from that baseline
Building in Metrics Tracking
In an eLearning environment, you can build many of the tools for tracking outcomes from a training right into a course. For example, pre-tests can establish a baseline for a skill and then post-training assessments and ongoing evaluations can track progress over time.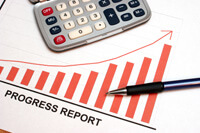 Social media and Web analytics can also play a role. Monarch Media has used these tools in online soft skills trainings it has developed for a variety of clients, from sales trainings for a large publishing company to educator training for the National Institutes of Health. Some outcomes metrics tracking we've developed include:
Online surveys
Journals, logs, or other ways of collecting learner reflections
Assessments
Portfolios of work that let learners demonstrate their mastery of a skill over time
Attitude measures
The key is determining the desired outcomes for soft skills trainings first, and then selecting both the best ways to measure those outcomes and the appropriate tools and methods to collect and track those metrics. Whether you're providing soft skills training completely online or in a blended learning situation, eLearning technologies can play a central role in outcome measurement and tracking.
As the global economy and the pace of change continue to evolve and speed up, the importance of soft skills and the value they provide to organizations will continue to grow. The business case for investing in soft skills training has never been greater. And, thanks to new research and new technologies, organizations' ability to provide these training and track their outcomes online in a comprehensive, cost-effective way has never been stronger.
End Notes
Watson, Craig M. "Leadership, Management, and the Seven Keys." The McKinsey Quarterly, 1983.
Green, Michael and Erin McGill. State of the Industry 2011: ASTD's Annual Review of Workplace Learning and Development Data. American Society of Training & Development, December 2011.
Sadler-Smith, Eugene. Using the Head and Heart at Work: A Business Case for Soft Skills. Chartered Institute of Personnel and Development, November 2010.
If you would like more information about how Monarch Media can help you develop online soft skills trainings, please make an inquiry.