By Genevieve Laucher and Melanie Nazareth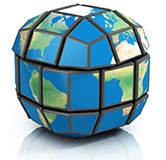 Education changes societies and impacts people's lives. Today's learner is a non-traditional student whose education is shaped by next-generation teaching and learning designs fueled by new technologies. These potentially game-changing innovations offer teachers and trainers new avenues for reaching learners more effectively and at a lower cost. They use information technology to create and support a heightened interactive and immersive learning environment that helps students to strive for and achieve their full learning potential.
Aakash: The World's Cheapest Tablet
Datawind Inc., a Montreal-based company, created the $41 Aakash tablet in response to the Indian government's challenge to create the world's cheapest tablet. Unfortunately, Aakash was criticized for its poor battery life, unresponsive screen, lack of useful apps, small storage space, and slow processor.
In November, Datawind re-launched the tablet as Aakash 2. It's now powered by Android 4.0 (Ice Cream Sandwich) that runs on a 1 GHz processor with 512 MB RAM, 4 GB internal storage, and 32 GB microSD support. Its basic features include a 7-inch capacitive touch screen, battery life of three hours, a 0.3 megapixel front camera, and WiFi connectivity.
This time, it was launched not only in India but also at the United Nations. The commercial version of the tablet can be bought online for $81. The Indian government is making it available to students for only $20. The availability of such an affordable tablet will have a huge impact on education because virtually students, regardless of economic background, will have access to mobile learning technology.
Monarch Media has been testing the Aakash 2 tablet and exploring its potential as an education tool. We're excited by its potential to put eLearning in the hands of virtually every student, regardless of income level.
Massively Open Online Classes (MOOCs)
The rise of massively open online classes (MOOCs) has the potential to impact billions of people in the world. Inevitably, MOOCs will have a disruptive effect on the global education industry.
Daphne Koller, founder of Coursera, has reported that 2.4 million students are currently enrolled in Coursera's free online classes. She says that she originally underestimated the scale of impact online classes could have around the world.
The impact of MOOCs has been described as disruptive because many questions are left unanswered about the future of education. For example, how will educators be hired and what will their role be? Who will first grant a degree that employers see as credible?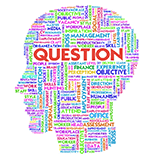 Right now, the long-term impact of MOOCs on global education is unknown, but their growing popularity is undeniable. They are undoubtedly an important technological development with enormous transformative impact, increasing access to university-level courses irrespective of location and for free or at low cost.
The Mobile Impact on Education
Out of the world's estimated 7 billion people, 6 billion have access to mobile phones according to a recent UN report. Five billion of these cell phones users live in the developing world.
Mobile phones are changing the way we live and learn. Learning using mobile technology — mLearning — has impacted education in two broad ways: it has improved access and created alternative learning processes and instructional methods known as new learning. In addition to impacting the developed world, mLearning is becoming increasingly a vehicle of delivering education in the developing world as well.
For example in Africa, with its fast-growing mobile phone market, mobile messaging and social networking companies such as MXIt are offering math educational curricular materials to kids and adults who have traditionally not had access to formal education or have struggled with it. MXIt reaches 40 percent of South Africa's population. In another project, MXit beams instructional videos and driver-knowledge questions to help young people preparing to secure a driver's license, ace their test.
Monarch Media in 2010 participated in a similar project to use smart phones to deliver an agriculture education program developed by 4-H to youth in Tanzania. The project, the 4-H Global Knowledge Center, promotes economic development and food security by teaching agriculture best practices to boys and girls in rural areas.
In the Philippines, SMS textbooks are changing the way children learn in schools using their cell phones. A Philippines-based advertising agency, DM9JaymeSyfu (DM9), created a campaign called Smart Txtbks in partnership with telecom company Smart Communications. It condensed textbooks into SIM cards in collaboration with book publishers.
These Smart Txtbks were distributed to several public schools that consequently saw school attendance soar to 95 percent, with average test performance improve 90 percent. Smart's head of public affairs, Ramon Isberto, says Smart Txtbks show how mobile technology — even low-end feature phones — can help improve people's lives.
People in remote areas of the world can now benefit from getting access to quality K-12 education, lifesaving health care information, advanced farming techniques, financial systems and a host of other services that connect them to the rest of the world. Cheap and efficient mobile technology can mobilize and change people's lives by creating a more equitable access to education and information
Bringing Game-Changing Technology into Use
Monarch Media's work with its clients has given us a deep understanding of how these and other new technologies can positively impact learning. As we partner with universities, academic publishers, corporate trainers, and other learning professionals, we look for ways to leverage innovation to achieve learning goals in the best and most engaging ways possible.
The key to remember is these innovations provide us with tools and models for better results, but don't replace the need for defining learning goals and applying instructional design. New technology is remaking education and training, and keeping abreast of developments can feel like a full-time job. But by partnering with experts who understand when and how to apply technology solutions, you can achieve the best result for your organization's learning goals.
Sources
How Mobile Technology is a Game Changer for Developing Africa, by Greg Fernstein, Mashable, July 19, 2010.
Using Mobile Phones to Improve Educational Outcomes: An Analysis of Evidence from Asia, John-Harmen Valk, Ahmed T. Rashid, and Laurent Elder, Pan Asia Networking, IDRC, Canada.
In the Philippines, SMS Textbooks Are the Future of Education, Phoebe Magdirila, July 10, 2013 Tech In Asia.
If you would like more information about how Monarch Media can help you add social learning to your course or training, please make an inquiry.