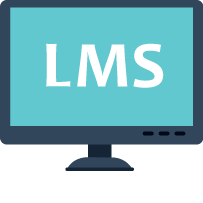 Public health researchers, practitioners, and educators work to promote and protect the health of individuals and their communities. In order to implement the best solutions to reduce the effects of disease and disability, health workers often must be well versed in the most current technology and information.
Training and education can be critical components of mitigating or solving health problems within at-risk populations. One way public health organizations can train and educate both practitioners and the people they work with is through the implementation of learning management systems (LMS).
In the last few decades, organizations have been using LMS to manage complex training datasets and provide digital frameworks for managing curriculum, training materials, and evaluation tools. The technology has become a powerful way to drive learning and has made positive impacts in the public health field. A well-implemented LMS will help effectively organize training courses, track learner progress and improve the learning experience while reducing costs.
Transformational Systems
Public health organizations are already using LMS to transform staff learning and provide new ways of offering training and tracking program results for the populations they server. Here are seven ways an LMS can transform learning ­­­­in public health:
Better Learning Results: Online training presents a unique opportunity to ensure that learners master best practices while maximizing knowledge retention. One study conducted by The Research Institute of America found that eLearning increases retention rates 25% to 60% while retention rates of face-to-face trainings are only 8% to 10%. By offering courses and resources online through an LMS, public health organizations can increase their training effectiveness.
Cost Reduction: Public health organizations can do more within constrained budgets as courses can be delivered online anywhere, anytime without having to hire more trainers, pay for transportation, or make extra classrooms available.
Collaboration: Collaboration can be increased using social learning tools, such as blogs, Facebook, Twitter, and videos, which expand learners' resources and make collaborative learning possible.
Trackability: With an LMS, you can access powerful data and gain insights into the progress of individuals and groups of learners during and after training.
Compliance: An LMS will handle registering for courses, course administration, tracking, and reporting. For risk management and audit purposes, organizations can maintain records of everyone who has completed a training.
Flexibility: Courses delivered through an LMS can address different learning styles, skill levels, and time constraints. Because most online training courses can be accessed from anywhere and at any time, staff can better fit training into busy schedules. This flexibility increases the number of completions and decreases workflow disruption.
Feedback: Access to up-to-date feedback can help you identify and address any learner issues, which help public health organizations remain aligned to goals, create strategies, improve products and services, and build relationships.
Monarch Media has worked with the San Francisco Department of Public Health's Center for Learning and Innovation (CLI) for the past two years to build, host, support, and update a custom LMS for tracking and administering courses and trainings. The system helps CLI deliver public health trainings globally, and lets the center build a culture of learning and innovation. The LMS includes multiple discussion forums that allow learners to collaborate, share best practices, and build community while taking courses.
Implementing an LMS provides tremendous value to public health organizations as they leverage technology to deliver more effective trainings and programs to all their stakeholders. They enable online learning as a means for learners to keep up with best practices and stay up to date with skills and knowledge.