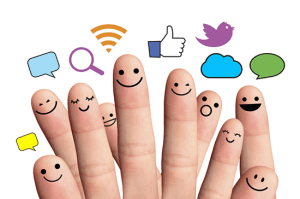 Based on the premise that group achievements can be much more impactful than individual ones, education and training organizations have been adding learning communities to their programs. These online groups allow peer communities to share their learning experiences.
Learning communities give students the opportunity to discuss topics, share their viewpoints, exchange opinions, and give and receive feedback. These interactions allow for give-and-take. Here are some of the values learners can derive from online communities:
Improved learning: The constant exchange of ideas through forums, webinars, and online conferences leads to a better understanding of course concepts. It broadens perspectives and helps develop critical thinking and evaluation skills. Collaborative activities, such as group assignments, strengthen content absorption and learning outcomes while building workplace-useful skills like teamwork, cooperation, negotiation, and consensus–building.
Feeling of belonging: Feeling that you belong can be essential to deriving value from an eLearning program. Learning communities lend you that comfort. They build camaraderie, which in turn intensifies the sense of belonging to your group of co-learners. These feelings help encourage students to complete a course or training and to master the knowledge and skills.
Evaluation through feedback: Feedback from peers and instructors goes a long way toward paving a progressive growth path in a course of study. When learners move the discussion about their progress to social media, feedback takes the most natural form. This exchange of ideas and opinions increases students' self-reflective skills. It helps reinforce knowledge, as people learn as much from their successes as from their failures.
Online communities are effective learning tools for eLearning success. Social learning supports the knowledge and skills acquisition process within teams, groups, and organizations. When used effectively, it can have a large positive impact on learners' development.
In several of Monarch Media's projects that have included learning communities, this aspect of the training program has been the one students have ranked as most important. For example, in two training programs we completed under the auspices of the National Institutes of Health, RTR Works! and Focus on Youth, learners rated the online communities highly in post-program surveys.
To learn more about how an online learning community can benefit your training program, please contact us at info@nullmonarchmedia.com, and we'll be happy to set up a consultation to discuss it with you.