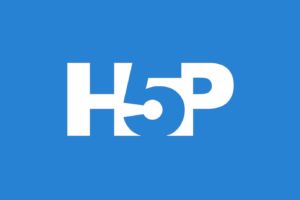 At Monarch we believe strongly in open collaboration and universal access to resources. We're active users of open source software and of open educational resources (OER) and we always try to leverage the benefits of the open-source model for our clients.
That's why our team is jazzed about the FREE authoring tool, H5P. H5P allows anyone to create, share, and reuse interactive HTML5 content. Whether you are creating a simple timeline or flashcards, or developing a complex interactive presentation or video, the H5P toolset is an easy way for anyone to create interactive content—no programming skills required. In the industry, we call these "learning objects" and we often incorporate them into web pages, or online courses in Moodle, Blackboard, or Canvas. Learning objects require the user to engage with the content to explore or test their knowledge, or may give them a chance to practice a new concept. You can see some examples at the end of this article.
With 38 different content types, you can use the H5P plugin with Moodle, WordPress, or Drupal. Or, you can embed the code directly into any other webpage or LMS. The content is packaged into a single file that is easy to administer and move across sites. It's easy to test drive H5P. Sign up for a free account via https://h5p.org/user/register?destination=welcome-to-the-h5p-community.
Sample H5P Interactions
---
What do you think?
Presentation
Quick Quiz
SUBSCRIBE TO OUR eLEARNING NEWSLETTER