Open
Solutions.
Open
Minds.
Monarch Media cares about our world's future and the role each of us plays in making a difference. Education and individual development is fundamental to improving lives and establishing a culture that encourages personal and organizational effectiveness. As experts in eLearning we seek collaboration with like-minded organizations dedicated to motivating others to reach their full potential through inspired and innovative learning and improvement solutions.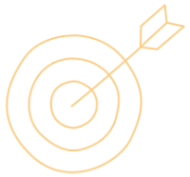 Our Approach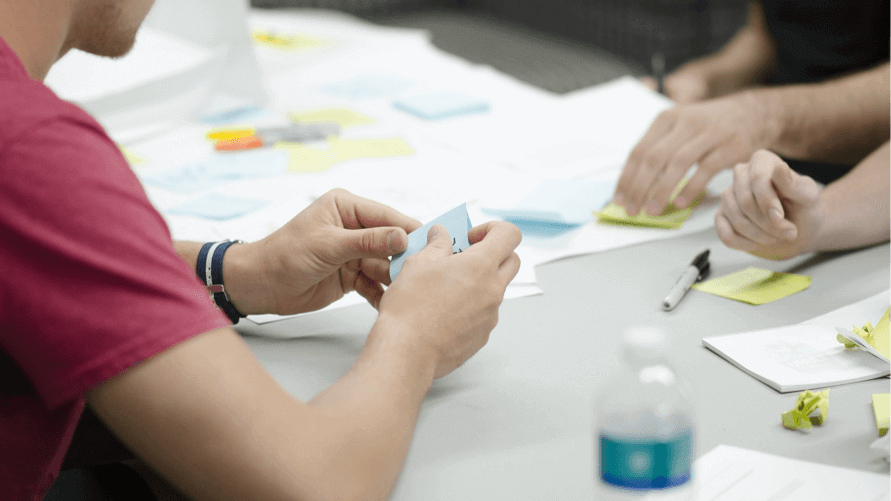 LISTEN AND FACILITATE
At our core, Monarch is a team of listeners. We ask a lot of questions. We strive to truly understand your audience, objectives, and success criteria. We offer expert guidance and when needed, push you to consider new ideas. When we're done, we celebrate your success. It means we've done a good job.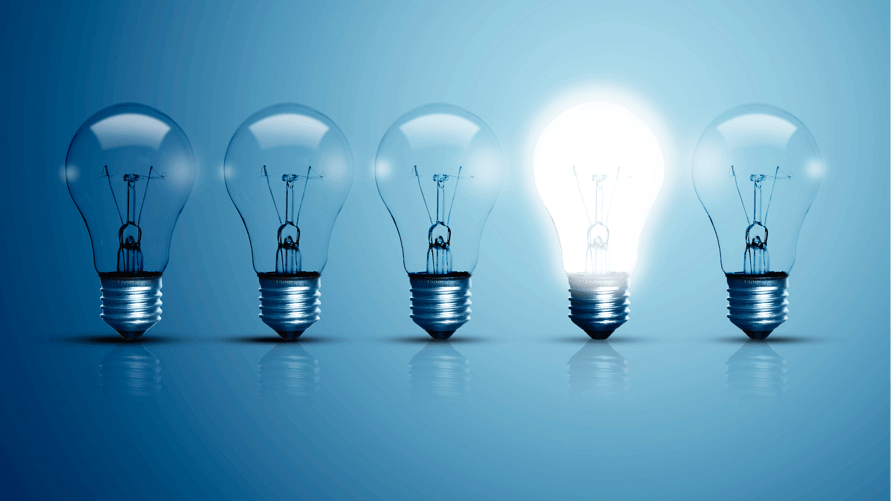 INNOVATE AND DELIVER
We know you have unique requirements. Doesn't that deserve more than an off-the-shelf cookie cutter approach? We think so. We've built a reputation on delivering to your specifications at a cost that validates the ROI. Building innovative solutions on time, on budget, and aligned with your goals means you will think highly of our work…and come back often. We do more than just build products. We build trust. We build relationships for the long haul.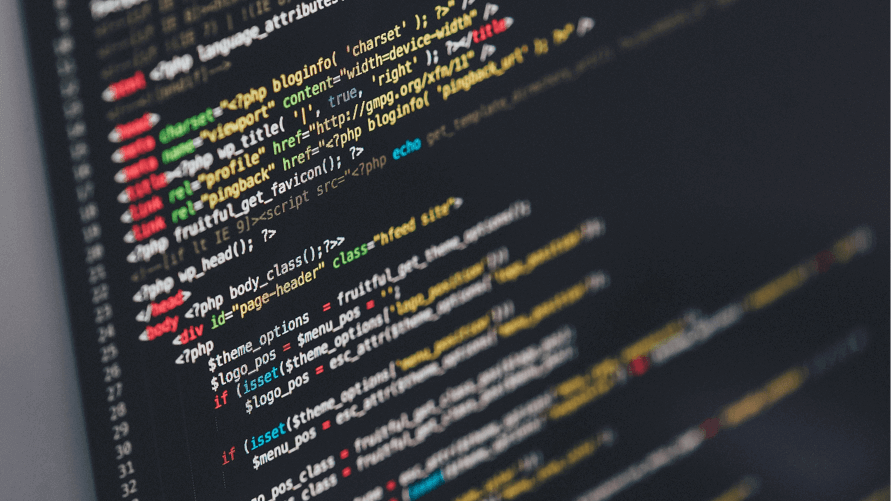 ADVISE ON TECHNOLOGY
Our broad global learning expertise across corporate, government, university, and non-profit accounts has shaped a clear vision for the technology we use. We know what works… and just as importantly… what doesn't. We support and encourage the use of open source options to keep project costs in line and empower your ownership over time. We stay abreast of emerging trends and translate those into real-world solutions.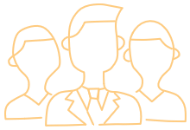 Our Team
Greg Flesher

Claire Schneeberger

Nandu Madimchetty

Ken Ketch

Devta Kidd

Chris Bush

Corrina Dilloughery

Nicki Nelson

Vanessa Cordeiro

Dan Dye

Geoffrey Montague

Rich Bergland

Megan McConville
Greg Flesher, CEO
As CEO, Greg guides the strategic direction of Monarch Media in the on-going quest to improve lives through learning. His career spans more than 25 years across numerous general management, product development, operations, technology, and executive leadership roles. He rose through the ranks at Elsevier, the leading information solutions provider for health professionals, to envision, build, and mentor one of the most respected e-learning teams in educational technology, creators of Evolve®.
Greg has the ability to take the complex and break it down into something understandable—a trait customers find invaluable when figuring out how to build the most impactful digital solution. As the parent of an autistic child, Greg has seen first-hand how technology and thoughtful instructional design can improve learning for everyone. Greg holds a Bachelor of Science degree in Business Administration from Northeast Missouri State University.
Interests & Hobbies: Spending time with family, golf, exploring America and travel writing, St. Louis Cardinals baseball, and watching Survivor
Skills: Strategy and planning, organizational and business development, product management, building partnerships, mentoring others, writing and listening
Claire Schneeberger, CIO
Claire loves to solve puzzles and is always ready for a challenge—helpful traits for any entrepreneur. She founded Monarch Media in 1997 with a vision to empower people through the possibilities of online education. Her focus on open-source technology, instructional design best practices, and superior project management has shaped the company and helped it grow into an eLearning leader.
Claire holds a bachelor's degree from Smith College and a master's degree from Johns Hopkins University.
Interests & Hobbies: Hiking, meditation, live music, world wines, and traveling with family
Skills: Solutions architecting, instructional design, project management, and business management
Nandu Madimchetty, CTO
"Anything is possible" is Nandu's life motto, and he's proven it through the technology solutions he's architected during his career. Nandu joined Monarch Media in 1999 and manages the operations of its programming, multimedia, and quality assurance teams.
He specializes in building, training, and leading development teams. He holds a bachelor's degree from Pondicherry Engineering College.
Interests & Hobbies: Growing with his two kids, travel, hiking, novels, and movies
Skills: Project management, strategy, organizational development, business development, and solutions architecture
Ken Ketch, Founder - GroupMind
Ken is the founder of GroupMind, recently acquired by Monarch. For twenty years the GroupMind team has provided web-based tools and consulting processes to organizations, universities, strategic planners and consultants to use their team's collective intelligence for decision-making, strategic planning, 360 personal assessments, and web-based leadership development programs.
Ken has founded and successfully sold several companies and was formerly CEO of the O'Neill brand of sportswear. He is currently President of Elements Manufacturing and serves on several non-profit boards and has been President of the NorCal Association for Strategic Planning and Kalamazoo Academy.
Ken's client work focuses on sharpening team and leadership development, using collective intelligence in strategic planning, leadership e-learning, designing and implementing 360 assessment programs for individual growth.
Interests & Hobbies: Spending time with family and friends, travel, camping, cooking, reading and hiking. 
Skills: Strategy and planning, organizational and business development, product management, building partnerships, mentoring others, writing and listening
Devta Kidd, Managing Director, GroupMind Products
Devta is a secret agent at heart. Her interest and passion for relationship management and language allow her to search underneath what is said to find the hidden intention or strategy.
As Managing Director, Devta leads the product development and customer relations for the GroupMind product. Her sleuthing skillset is invaluable to clients and teammates alike in helping them articulate their needs.
Devta has worked in organization effectiveness and process improvement for companies ranging from the very small to the very large in the fields of government, technology, and healthcare. She holds a Bachelor of Arts in Russian Language and Culture from the University of Tennessee at Knoxville and a Master's of Science in Positive Organization Development and Change from Case Western Reserve University.
Interests & Hobbies: Public speaking, writing, yoga, singing, chanting, watching TED Talks (with a TED crush on Simon Sinek).
Skills: Strategy Development, Relationship Management, Connective Communication, Organization Development, Continuous Process Improvement, and the "people side" of Change Management.
Chris Bush, Special Advisor
Chris has built a career out of his passion for making technology understandable and usable. He started out as a magazine production editor in the early days of the desktop publishing revolution and moved from there into the wild world of the Web.
When he's not working, he spends his time hiking, searching for the perfect craft beer, and obsessively reading about the Green Bay Packers.
Chris worked as an educational technology manager for the University of California, Berkeley, and led online marketing teams for Sybase and Saba. He holds a Bachelor of Science degree from the University of Wisconsin and an MBA from the University of California, Davis.
As a lifelong learner and technology evangelist, Chris believes that online learning can be simultaneously engaging and effective. He loves helping clients understand what's possible—how digital learning can educate and inspire their employees, customers, and other stakeholders.
Interests & Hobbies: Hiking, historical novels, movies, and travel
Skills: Project management, strategy, writing, editing, and system architecture
Corrina Dilloughery, Director, Account and Project Management
Corrina was born and raised in the Santa Cruz Mountains. With an education at San Jose State along with 25 years of work experience with high-tech companies, Corrina has helped shape the Silicon Valley. She has worked with some early software companies, such as Borland and The Santa Cruz Operations, and even headed up a Y2K preparedness committee for Unix when everyone thought all the technology in the world might stop at 12:00 am, Jan. 1, 2000.
Corrina is forward thinking, understands technology, and has a knack for understanding our client's needs and fulfilling them. Corrina has been working with educational technology since 2005. In addition to her work experience, she continues to attend webinars, conferences, and seminars, as well as reads blogs and stays active in the networks to keep ahead in a rapidly evolving field.
Interests & Hobbies: Parenting two active teens, laughing with friends, anything that produces endorphins (running, mountain biking, jumping rope, and lifting weights). She likes to end her days with a sunset and a healthy, homemade dinner with her family.
Skills: Ed tech, troubleshooting, project management, HTML coding, Adobe Creative Suite (Acrobat, InDesign, Photoshop, Illustrator), business development, relationship management, networking, assessing client and project needs, and LMS/CMS
Nicki Nelson, Senior Project Manager
Nicki has been with Monarch Media for seven years, managing eLearning, multimedia and educational game projects for a variety of clients, including the University of Texas, Stanford University, the American Farm Bureau, and the U.S. Department of Transportation.
Before coming to Monarch Media, Nicki spent ten years practicing law with the law firm of Paul, Hastings in Los Angeles and San Francisco. In addition to having a J.D., Nicki also has a degree in digital publishing and Web media. Nicki's experience as an attorney taught her to examine all perspectives of a project before diving in – from content development to final design and development. Nicki has spoken at eLearning conferences on localization, and continues to stay abreast of current topics in this area.
Interests & Hobbies: The great outdoors, Asian food, traveling, camping, cooking, encaustic wax painting, and hiking
Skills:  Big-picture thinking, creative, and detail-oriented
Vanessa Cordeiro, Senior Project Manager
A calculated risk-taker with deep industry knowledge, Vanessa applies critical thinking techniques to tackle all problems in her work and life. Born in Santa Cruz, and raised in Watsonville, Vanessa has contributed to local communities through her passion for education.
By employing her ten years of experience at Monarch, as well as big-picture thinking, Vanessa is able to leverage her own learning to help others achieve a deeper level of understanding. Vanessa started out working in QA in 2006 as she was finishing her English literature and general studies degrees at Cabrillo College.
She regularly works with the higher education division of companies like Cengage, Aplia, and Elsevier as a learning management systems tech consultant or as a project lead. Regardless of the project, Vanessa's focus is always on building the kind of client relationships that will allow Monarch to provide the best product and the best experience. Clients and co-workers alike have cited Vanessa for her emphasis on quality assurance, and for developing and continually improving on the project process.
Interests & Hobbies: Momma-ing, trail running, community volunteering, and reading
Skills: Problem solving, troubleshooting, quality assurance, developing and maintaining professional relationships, master documenter, and big-picture thinking
Dan Dye, eLearning Project Manager
Dan thrives on creating solutions that deliver concrete results and fostering environments that put learning at the center of decision-making.  A self-described conceptual thinker, Dan enjoys a broad range of topics and disciplines, particularly when they provide an opportunity for learning, or improve the quality of life for people. As a digital professional for over 15 years, Dan excels at marrying business goals with end user's needs in order to create custom solutions that are both excellent experiences, and deliver upon the business objectives.  With hundreds of projects under his belt, and the ability to speak fluently with business stakeholders and technical resources, Dan is very adept at defining and clarifying business strategy, breaking the strategy down into actionable solutions, and leading technical teams to deliver them.
Dan graduated from the Neighborhood Playhouse School of Theatre in New York, and often attributes his success in business what acting taught him about human behavior, believing that the greatest successes a business can achieve are realized when individuals can emotionally connect to the vision of their company.
Interests & Hobbies:  Art, haiku, writing, acting, photography, voice over, disc golf, being a present husband and dad.
Skills: Project and program management, agile and waterfall project management methodologies, experience design, learning centered business strategy, graphic design, digital product management, technical liaison, ecommerce, copywriting and digital marketing
Geoffrey Montague, eLearning Product Assistant
As a child, Geoff was the kid who was always tinkering with technology, taking things apart to see if he could put them back together. That curiosity has transformed into Geoff's passion for IT, and today he continues to experiment with new products and services to find innovative solutions for the team.
As an active member of the Santa Cruz community, Geoff has spent several years as a tutor and teaching assistant at Cabrillo College. He has worked alongside students, professors, and faculty to improve overall experiences for members of the learning community.
Geoff's work at Monarch combined with his love for learning and teaching has lead to education being a major focus in his life. He contributes to the Monarch team with his dedication to sustaining excellence.
Interests & Hobbies: Programming, hiking, and traveling
Skills: Programming (Java, JavaScript, PHP, Python, C++), Linux/Windows system administration, computer networking, virtualization, Web design and development (HTML5, jQuery, CSS, WordPress), quality assurance, and user testing
Rich Bergland, Quality and Design Specialist
Rich is a graphic designer and web developer who specializing in user interfaces and branding. He creates memorable, user-friendly web sites, vivid identities, and high-impact print collateral for all types of businesses and personalities. His west–coast inspired design is produced with great attention to detail, inventive color palette, expressive typography and clear communication. He holds degrees in Design and Biology.
Before coming to work at Monarch, Rich has spent many years developing his own businesses, as well as, working for a variety of San Francisco Bay Area tech companies.
Interests & Hobbies: Playing guitar, enjoying a wide variety of outdoor recreation, travel, and spending time with friends
Skills: Graphic design (web and print), front-end web development, branding and identity creation, video production, and project management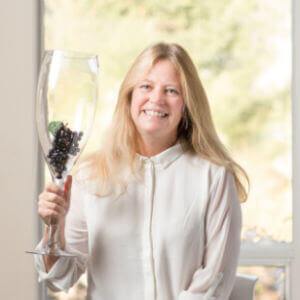 Megan McConville, Operations Manager
With open eyes and fully engaged, Megan took to the horizon and moved to Santa Cruz in 1991 from Pennsylvania. Her experience working with various local companies over the years allows her to help guide the business to success and have some fun along the way. A true team player, she takes on a challenge without hesitation. If there is will, there is a way. Let's Find It!
Interests & Hobbies: Megan can often be found outdoors seeking something fun to do in the sunshine. Sailing, Art, Gardening, Culinary Arts and Winemaking.
Skills: Efficiency oriented, organized, problem solving, detail oriented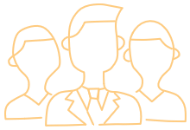 Testimonials
We've worked with other eLearning vendors and Monarch has consistently been among the best. Their expertise and approach to online training and support make them a pleasure to work with on a variety of projects.
R.F., Director of Educational Innovation
ETR Associates
We highly appreciate the professionalism and work ethic of the Monarch Media team. They demonstrated uniquely high level of commitment to quality and excellent responsiveness to suggestions and recommendations.
A.H., Sr. Agriculture Economist
World Bank Group
The timeliness of all communication, deliverables, and other requirements was exceptional. The team consistently completed all tasks on or ahead of schedule and were eager to receive feedback. . . . To be quite honest, Monarch Media's project management is the best we have ever seen and as an organization, we learned a great deal from their team in this area.
R.P., Director
Guardians of Honor
Monarch Media was instrumental in helping us choose appropriate platforms and structures for our various eLearning activities. . . . It has been a pleasure working with Monarch Media staff over the past five years. They helped us to accomplish many of the goals for our project and create many highly effective training opportunities for our stakeholders.
C.M., Director
California State University
Monarch is really easy to work with. Everyone is easy to get ahold of. If we need updates or upgrades, we'll get a timely answer. Nicki has been great. We really enjoy working with her. She's on the ball, easy to understand and answers to the point. She's fantastic!
J.E., Tobacco Program Coordinator
Iowa Alcoholic Beverages Division
What makes Monarch different? Personal touch, personalities. The project managers are willing to listen to concerns, and propose workable solutions.
L.B., Special Projects Manager
Children's Learning Institute, The University of Texas Health Science Center at Houston
The Monarch project managers came out and sat through our full live course. They gave valuable perspective toward how we needed to approach it for the online version. With their help, the material became more user-friendly.
M.O., Forensic Scientist V
Massachusetts State Police Crime Laboratory
I loved working with Monarch Media. They are easy to work with. They are professional, competent, responsive, organized, and dependable. They do amazing work. They invested in understanding what we needed and delivered on their promise. I highly recommend them.
H.J., Associate Division Director
Division of Applied Social Sciences at University of Missouri
They have an excellent attitude in approaching every project. They bring a great deal of experience and technical resources to bear on projects. They are flexible when needed, and constantly check in on how they are performing. Monarch Media is a fantastic partner.
J.J., Associate Director
Instructional Media, Stanford Graduate School of Business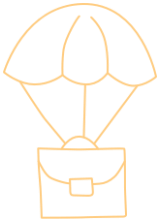 CAREERS
We hire exceptional people with skills in project management, instructional design, graphic design, web development, business development, quality assurance, and administration. Our employees are given the opportunity to grow/advance into new roles as well as to keep abreast of new technologies in the industry.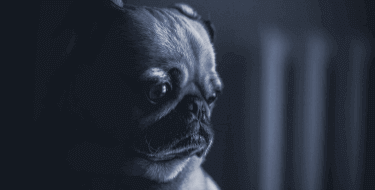 There are no openings at this time.
However, if you are interested in future opportunities with Monarch Media, please email us at jobs@nullmonarchmedia.com