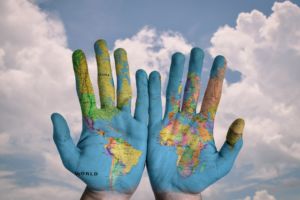 At Monarch, we've long lived by the mantra "do good by doing good work." We feel fortunate to be able to do just that. In the past year alone, we're proud we've worked with clients to address topics such as:
Children's health
Trauma-informed care
Apprenticeships
Leadership
Self-awareness
Harassment-free culture
Parenting skills
Gender diversity
Financial literacy
Evidence-based healthcare
Victim compensation
The rewards of working in education are huge because of the meaning we find in our work. But, we don't stop there. We believe that, as a company, we have both an opportunity and responsibility to have a positive impact in other ways. Reiterating Monarch's intentions through the words of the famous Indian freedom fighter, Mahatma Gandhi, "Be the change you want to see in the world."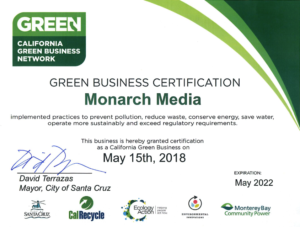 We've had a long-standing commitment to environment sustainability, with this being our fifth year operating as a carbon neutral organization. In addition to being green-certified, Monarch Media has purchased carbon credits from COTAP.org. COTAP neutralizes carbon emissions through certified forestry projects in developing regions, which create income and livelihood for farming communities. By purchasing carbon credits, Monarch is contributing towards the removal of 52 tonnes of CO2 from the atmosphere, through projects in Limay Nicaragua, the Albertine Rift in Uganda, and the Khasi Hills of India.
Other ways we're giving back include:
We truly are grateful to our clients for the opportunity to do the work that we do, and pledge to do all we can as global citizens to make a difference.
"We make a living by what we get. We make a life by what we give." —Sir Winston Churchill
SUBSCRIBE TO OUR eLEARNING NEWSLETTER