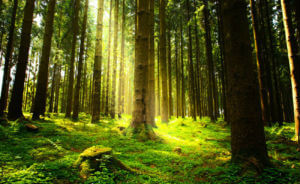 As part of its efforts to be environmentally responsible, Monarch Media Inc. is proud to announce its continued efforts in being Carbon Neutral by purchasing carbon credits from COTAP.org.
Monarch Media took the pledge to become carbon neutral in 2015 and has been continuing to do so ever since. "COTAP is tackling very real problems and Monarch Media is pleased to support that mission through our contribution and daily commitment," says Monarch Media CEO, Greg Flesher. By purchasing carbon credits, our carbon dioxide emissions are being neutralized through certified forestry projects that enhance the income and livelihood of extremely poor farmers. In this way, we are contributing towards positive climate change and the alleviation of poverty.
About Monarch Media:
Monarch Media is a global champion for all learners, partnering with leading public and private organizations across education, healthcare, and government. We inspire, create, deliver, and support impactful digital solutions tailored for your specific requirements.
Contact:
831-457-4414
SUBSCRIBE TO OUR eLEARNING NEWSLETTER