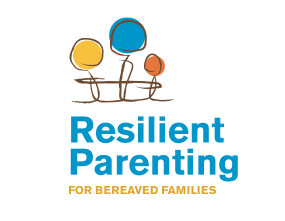 Monarch Media is pleased to be collaborating with Arizona State University's REACH Institute to create an evidence-based online program for bereaved families. The Resilient Parenting in Bereaved Families Program was initiated by Irwin Sandler and Sharlene Wolchik, and was recently featured in Sheryl Sandberg's book, Option B: Facing Adversity, Building Resilience, and Finding Joy.
In preparation for the project, our team read Option B—a moving account of Sandberg's husband's sudden death, and how she and her children have faced the challenge and learned to find happiness after a tragedy. Below are our reflections on how this work is impacting both our professional and personal worlds.
<p">As an organization it's a privilege for Monarch to be working with the team from the REACH Institute at Arizona State. As described in Option B and our own personal stories, the work they do often comes into play at moments we never expect.  It's powerful, impactful, and inspiring to see the passion, commitment, and energy that goes into a life-long mission to deliver guidance and hope for so many.
—Greg Flesher
I learned so much about how to comfort those after a loss. What I previously thought was helpful to others is not, and I now know to not wait for them to ask for help—just help in ways that you think might be beneficial. People are afraid to ask for assistance but so appreciate it when you do!
—Nicki Nelson
Do you believe in synchronicity? I do. The day after I went to the library to pick up Option B, I received some of the worst news possible. A note arrived from a friend. Her son, fourteen years old, was dead. My stomach sunk. I knew my friend needed support, but I felt paralyzed, ignorant. What should I say? What if I said the wrong thing? If I called and she had to talk about it, wouldn't I make her feel worse?
Then I realized I had the book I needed right on my desk. Opening it up, I turned immediately to Chapter 3, The Platinum Rule of Friendship. I learned that my sense of helplessness in face of catastrophe was normal and that I needed to get over it if I was going to be of any help. Hearing the experience of others who had traveled through devastating loss and how others supported them gave me an understanding of how to help my friend.
I am thankful that my work and professional life have put me in touch with this book and this program, which are so needed as help for those going through dark times. We are all going to experience tragedy at some point in life, and I'm grateful that I've had the opportunity to learn and to help others learn how to cope and go forward in life.
—Claire Schneeberger
SUBSCRIBE TO OUR eLEARNING NEWSLETTER