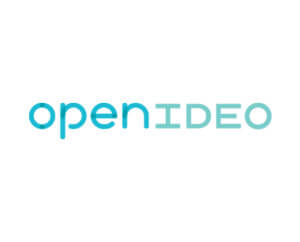 As an active follower of innovations in eLearning and social entrepreneurship, Monarch Media Founder, Claire Schneeberger has recently been invited to participate as an evaluator for the OpenIDEO Future of Higher Education Challenge. The Challenge has sourced over 300 ideas aimed at reinventing Higher Education to better prepare learners for the needs of tomorrow. "I'm excited to have a front-row seat on the innovative grassroots ideas emerging in this space and to be working with thought leaders from academic, investment, incubation/accelerator, tech, and philanthropic backgrounds!" says Schneeberger. Watch out for the award announcements on March 10th!
https://challenges.openideo.com/challenge/future-of-highered/refinement
About OpenIDEO:
OpenIDEO is a global think tank where people of diverse backgrounds, talents and ideas work together to find solutions to tackle global issues in innovative ways.
OpenIDEO is part of IDEO, a design and innovation firm that uses a human-centered, collaborative approach to solving complex issues. As part of the Challenge, OpenIDEO invites people from around the world to collaborate to solve social challenges by sharing inspiration and ideas.
SUBSCRIBE TO OUR eLEARNING NEWSLETTER