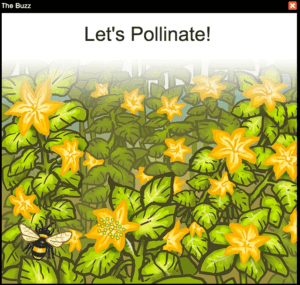 Did you know that honeybees could fly 15 miles per hour? Or that butterflies actually taste with their feet?
If you didn't, then you haven't played the newest My American Farm game – The Buzz! Along with a host of other pollinator facts, check out how bees and butterflies do their part in producing food for the world!
Check out the latest game we completed with our partner Vivayic for the American Farm Bureau here.
SUBSCRIBE TO OUR eLEARNING NEWSLETTER