Part of the joy of working in the learning field is that we know our work makes a difference. Education has the ability to empower and change lives in so many ways, which is why the Monarch team donates our time and skills to worthy causes throughout the year.

In our most recent effort, Monarch Media has partnered with Disaster Ready to create an online training course to teach humanitarian workers how to protect individuals' data during a crisis.
The Disaster Ready E-Transfer project builds on Monarch Media's social mission to contribute to humanitarian efforts and spread online education expertise through the LINGOs program. Our team was thrilled with the opportunity to contribute to Disaster Ready, and has given more than $15,000 in time and donations since the start of the project.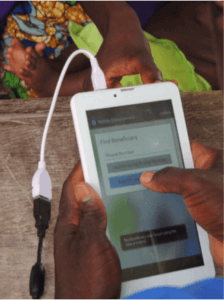 DisasterReady.org is a collaborative nonprofit effort informed by prominent aid agencies and humanitarian actors that provide essential guidance and offer support to this initiative. Their partners include major humanitarian institutions such as The American Red Cross, Mercy Corps, and CARE.
The purpose of this course is to assist humanitarian practitioners to take the necessary steps to operationalize the protection of beneficiary data in programs using electronic transfers, or e-transfers. This is done by sharing case studies and experiences from a number of organizations and sector specialists that highlight the risks, challenges and emerging solutions.
SUBSCRIBE TO OUR eLEARNING NEWSLETTER