Santa Cruz, Calif., August 12, 2015 – For the fourth time, Inc. magazine has named Monarch Media to the Inc. 500|5000, the magazine's annual list of the fastest-­‐ growing private companies in America. Monarch Media (ranked 52nd among education companies) is a leading provider of digital learning solutions worldwide.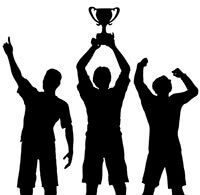 "It's a true honor to be recognized by Inc. for the fourth time," says Monarch Media CEO Chris Bush. "Our great clients, partners, and employees have allowed us to create innovative, technology-enhanced training and education solutions that drive our growth."
The annual Inc. 500|5000 represents a comprehensive look at the most important segment of the economy — America's independent entrepreneurs. MonarchMedia joins Fitbit, Craftsy, and Tipsy Elves among other prominent companies featured on this year's list.
The 2015 Inc. 5000 is the most competitive crop in the list's history. The average company on the list achieved an enormous three-year growth of 490 percent. The Inc. 5000's aggregate revenue is $205 billion, and the companies on it have generated 647,000 jobs during the past three years.
Monarch Media has averaged an annual revenue growth rate of 67 percent over the past three years. The company creates eLearning products and solutions for corporate, government, healthcare, agriculture, and education clients. Its solutions include online courses and trainings, mobile apps, learning and content management systems, educational software, and custom multimedia development.
Complete results of the Inc. 5000, including company profiles and an interactive database that can be sorted by industry, region, and other criteria, can be found at www.inc.com/inc5000.
About Monarch Media
Monarch Media is a leader in creating digital learning solutions across the globe. For more than 17 years, we've helped leading corporations, government agencies, universities, schools, and nonprofits accomplish their training and educational goals by blending the right technology solutions with superior instructional and user experience expertise to deliver effective, compelling online learning experiences.
About Inc. Magazine
Founded in 1979 and acquired in 2005 by Mansueto Ventures LLC, Inc. is the only major business magazine dedicated exclusively to owners and managers of growing private companies that delivers real solutions for today's innovative company builders. Inc. provides hands-on tools and market-tested strategies for managing people, finances, sales, marketing, and technology. Visit it online at www.inc.com.
Contact
831-­457-4414
###
SUBSCRIBE TO OUR eLEARNING NEWSLETTER