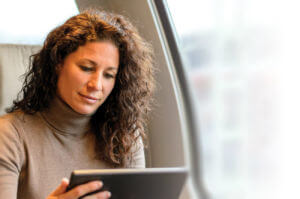 Can eLearning help your organization meet its training and program goals? Join us in Phoenix for a NACCHO 2016 special session about online training technology to find out!
Monarch Media and the San Francisco Department of Public Health's Center for Learning & Innovation (CLI) will present an overview of how eLearning can be used for successful public health trainings. This session will look at how agencies can leverage technology to provide more learning resources, better analytics, and opportunities for just-in time training and outreach education.
Join us for what's sure to be an exciting event that will help you explore new ideas and learn about what other agencies are doing. Pre-register now at dev-monarchmedia.pantheonsite.io/naccho and receive a free eLearning toolkit. We look forward to seeing you at NACCHO 2016!
Where: Cave Creek Room, Sheraton Grand Phoenix
When: July 20th, 7:00-8:00 am
Breakfast and coffee will be provided!
Space is limited, register at dev-monarchmedia.pantheonsite.io/naccho to receive a free toolkit.
SUBSCRIBE TO OUR eLEARNING NEWSLETTER